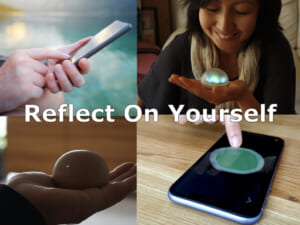 Why do you need a phone like a piece of wooden board? Things that are too obvious today were unimaginable before they existed. It's hard to imagine something that doesn't yet exist.
I have been giving shape to ideas that did not yet exist in the world since the days when there was not even a shadow of a smartphone.
From 2000-to 2011, I was involved in the founding, development, and management of Sony Ericsson Mobile Communications.
As Chief Creation Officer for the global company, I was responsible for the entire engineering and development of 200 models, including the XPERIA series, and 500 million units worldwide.
Through this experience, I realized that we need to rethink the relationship between humans and technology. We need a new kind of communication that walks alongside our hearts.
In 2012, I founded SomniQ, Inc. in Silicon Valley. Since then, I have been dedicated to inventing and patenting Empatheme (in the U.S., Japan, and Europe) and creating methods that both humans and computing systems can share and practice.
Often you hear the phrase "necessity is the mother of invention." Still, the truth is the opposite: "invention is the mother of necessity.
By giving form to our aspirations, realizing the concept, and allowing people to use the ideas, we discover ways to use and apply them that never existed before.
Email and social networking are not the only ways to communicate. Nor is learning only about acquiring information and inputting knowledge.
I sought a new kind of communication beyond the smartphone that allows people to connect with themselves.
It has resulted in more than ten patents for inventions such as the Empathic Computing Method & System, a mechanism for humans and computers to communicate with each other.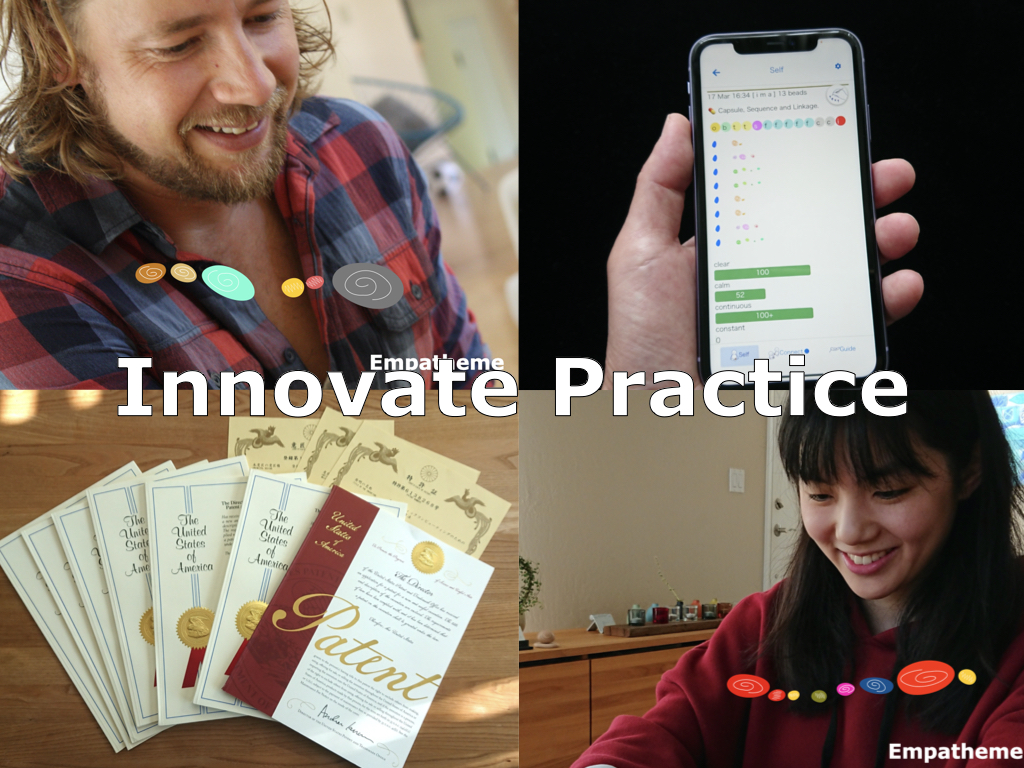 But that alone will not move the minds. We need a human method that the machines work together or the other way around.
We also need to capture and measure the mind and for anyone to use it to feel improvement and continuity.
And since the smartphone, which has become a convenient all-purpose tool, is a gateway to excessive information, it is necessary to turn it into a companion close to one's heart and harness their unrealized potential.
Empatheme is the concept that gives form to these aspirations and plays a role in harnessing the power of the mind.
With determination, I founded Empatheme Foundation, a non-profit general organization in Tokyo, in 2017.
The purpose is to provide the services of Empatheme and promote the participants' real-life experiences and scientific verification activities.
My mission is to realize a world where people can harness their power and change themselves, even before business.
Today, there is no way to escape from the "too much input, too little output" situation.
Half of the Learning lies in unlearning. You cannot learn without unlearning what hinders learning. But we seem to ignore or underestimate the significance of letting go of the self.
It is essential not only to "add" to create connections but also to "subtract from the mind" what holds you back.
With over 30 years of overseas management and development experience and research into speech, language, and psychology, I have also experienced "changing myself" through my voice seed in Empatheme.
My experience resulted in the "Ei Pra" and "Mi Pra" projects by Empatheme Foundation. Together, let us make your practice becomes our innovation!
Rikko Sakaguchi
Founder and CEO, SomniQ, Inc.